Mix-N-Match Semi-Nekid Crappie Jig Heads Coated with UV Blast - 10 Per Package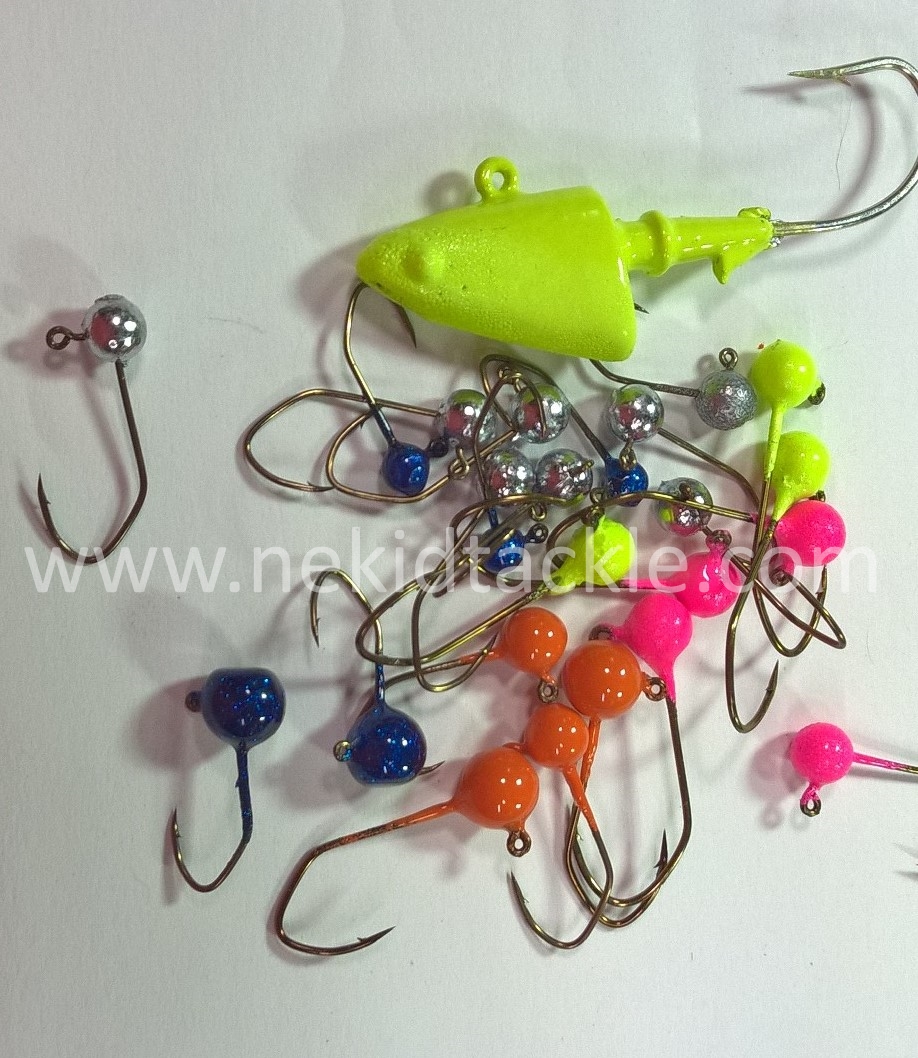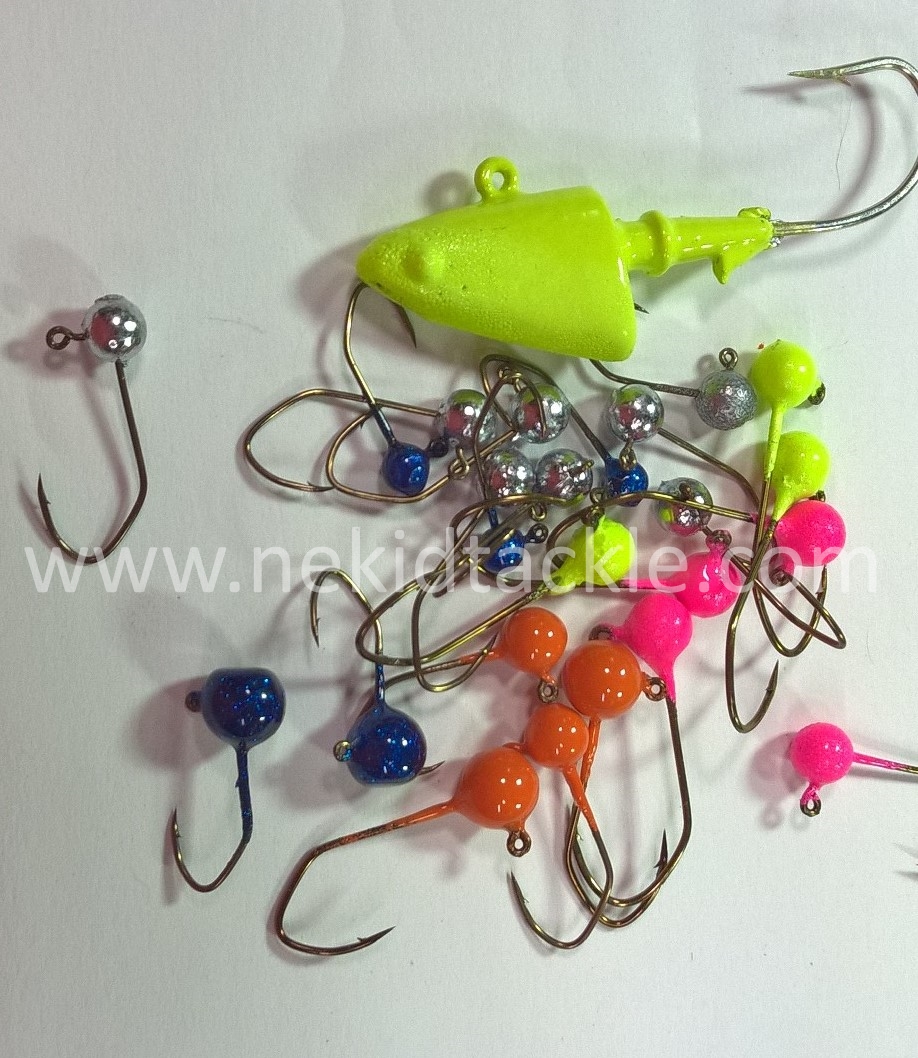 Mix-N-Match Semi-Nekid Crappie Jig Heads Coated with UV Blast - 10 Per Package
Mix-N-Match any Color, Hook Size, and Weight for a qty of 10 UV Blast RonJigs. Nekid Crappie Jig Heads
Select this option, and email Nekid Tackle with your Order Number, and the following for each Jig Head. Use chart in the Images.
Quantity, Weight, Color, & Hook Size, and for each Jig Head.
For example:
3-1/4 oz, Midnight Glow (Black), #2 Hook
3-1/8 oz, Green Chartreuse, #4 Hook
4-1/16 oz, Bright Sunshine Yella, #4 Hook
UV BLAST! is a clear overcoat that is applied to all Semi-Nekid colored Crappie Jigs. UV Blast reflects critical UV light. Your lure will flash even in dark, murky water where UV light, but not visible light, penetrates. Research continues to show that fish see and are attracted to UV light. And with UV BLAST! you get the strongest UV enhancer available today. So why let your lures get lost in the dark?
Fire them up with UV BLAST!
Sold in packages of 10.
Available weights are 1/32, 1/16, & 1/8 oz.
Hook Sizes are:
#8 Sickle

#8 Standard Round

#6

#4

#2

#1
Colors available:
Nekid Raw Lead

The Chrome-an-a-tor

Green Chartreuse

June Bug

Sangria Orange

MidNight Glow (Black)

Sparklin' Sky Blue

Bright Sunshine Yella

Neon PINK

Yellow Chartreuse

White

BeDazzled Blue

Pearl

Electric Blue

Stop Light Red

Sour Apple

Bright Orange

Reef-Blue
Bronze Matzuo 90° Sharp Sickle Jig Hook. The Head is tight on the hooks.