Premium Hand Tied Bucktail Semi-Nekid "MATRIX" Jigs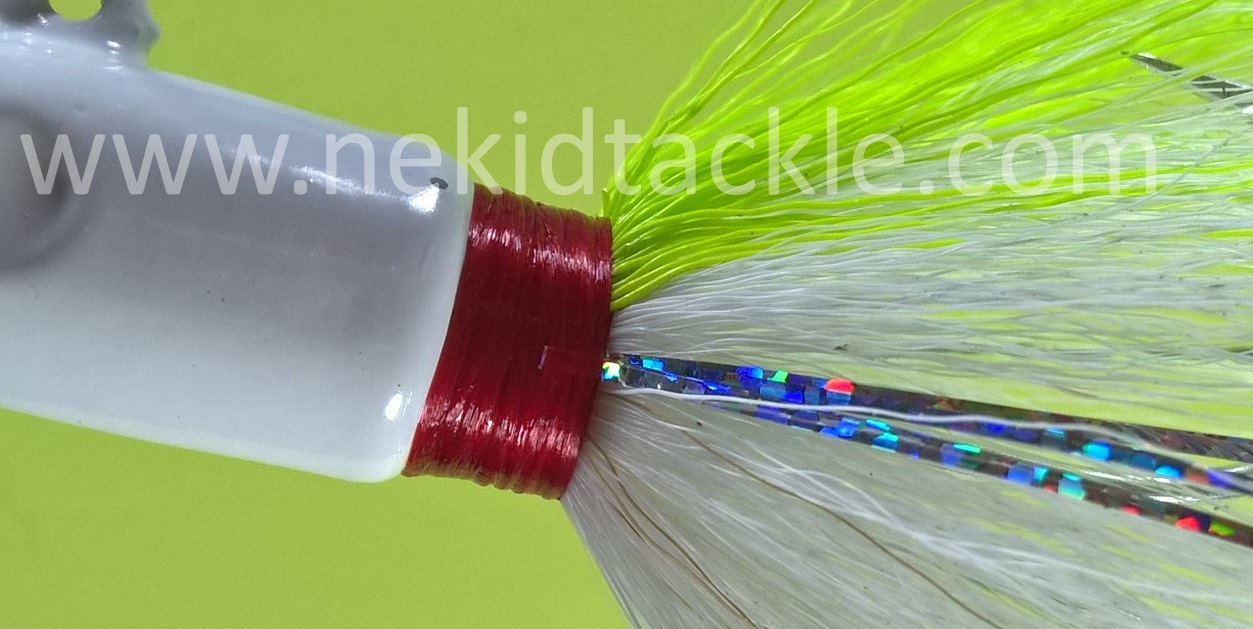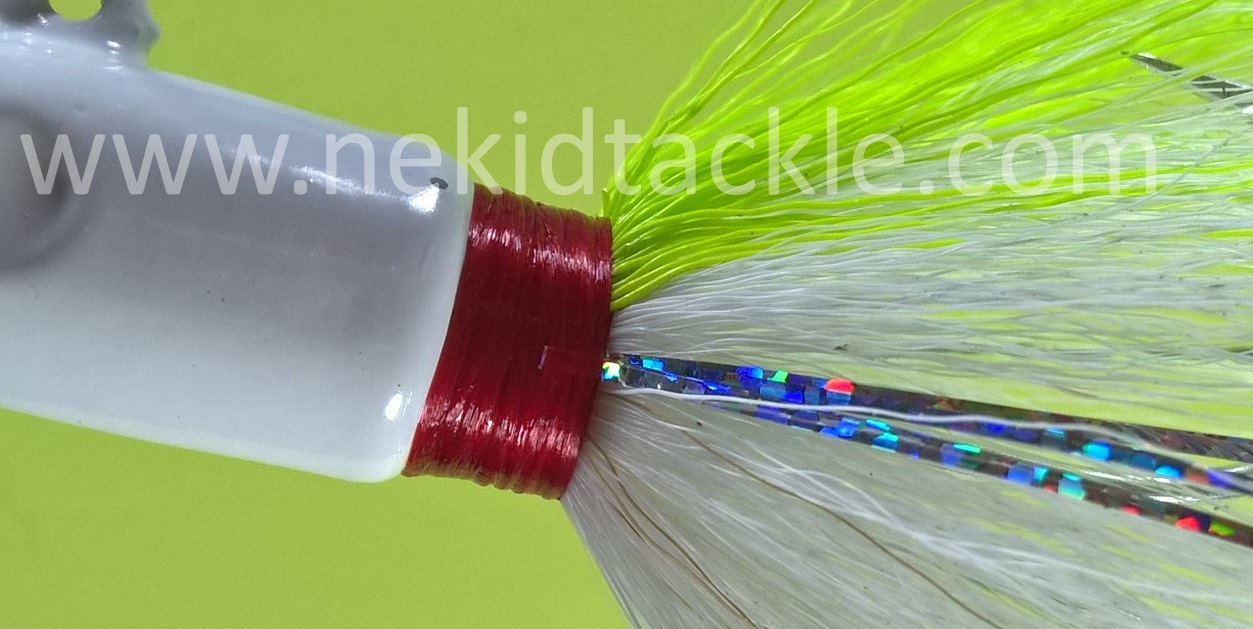 Premium Hand Tied Bucktail Semi-Nekid "MATRIX" Jigs
Dressed and Painted "MATRIX" Hand Tied with Real Bucktail. Shaped like a modern rifle bullet, the Spire Point Jig is designed for trolling, casting and jigging.
All Premium Bucktail jig heads come with the hook eye cleared out, and a very hard super shiny glaze on white.
Offered In Weights of:
1 oz, 5/0 Eagle Claw 635 Hook

1 1/2 oz, 6/0 Eagle Claw 635 Hook

2 oz 6/0 Eagle Claw 635 Hook
The Red Jig thread is sealed with a clear hardened adhesive.
Regardless of the size, or color, Holographic Flash is tied on both sides.
NekidTackle will show you up-close & highly detailed photographs, so you can see the fine craftsmanship.
Proudly built with American Made Materials, in Lewisville, TX USA