Premium Pro Striper Special - TEXOMA TRANSFORMER Edition #3.5 Willow Blade RonRig's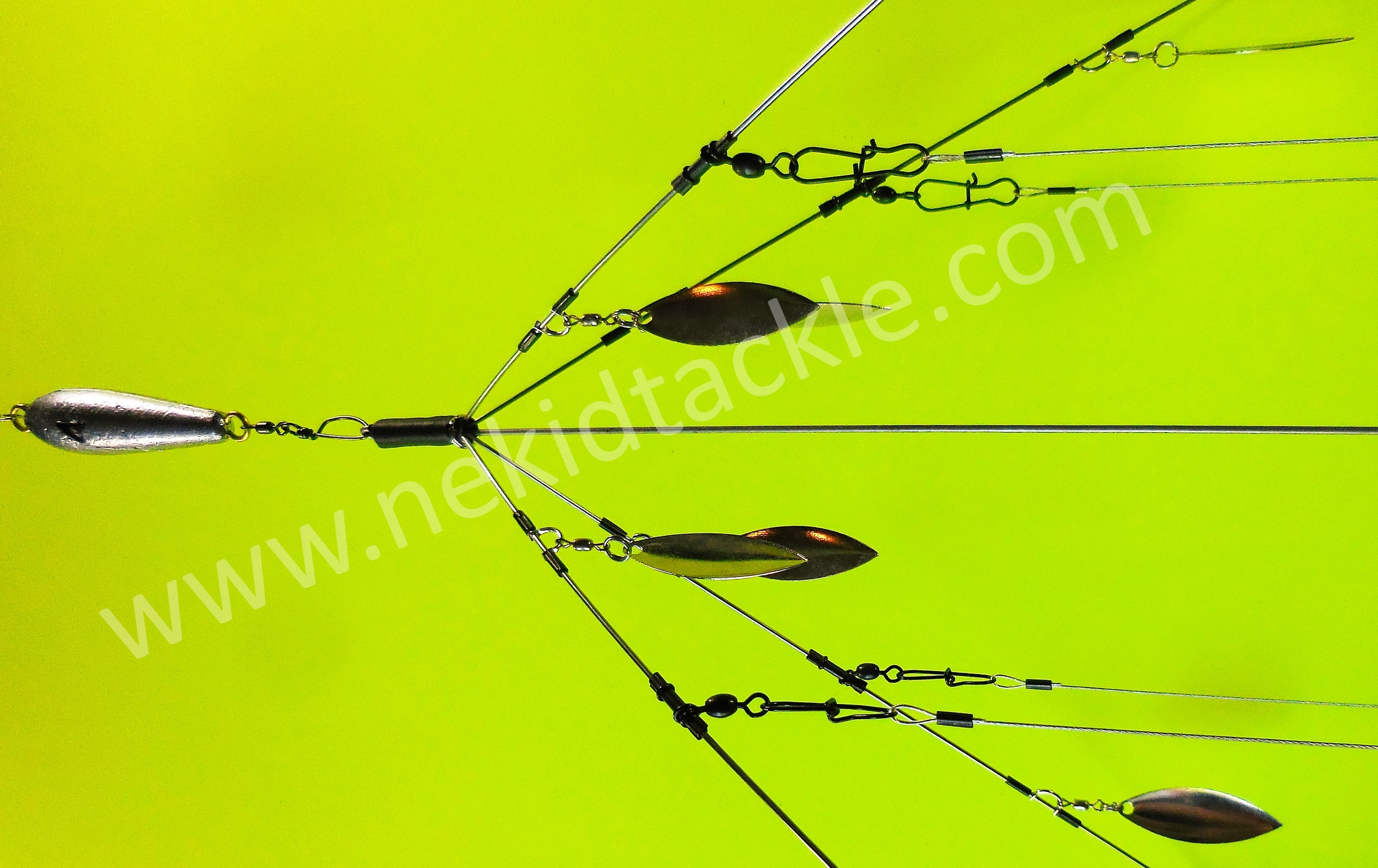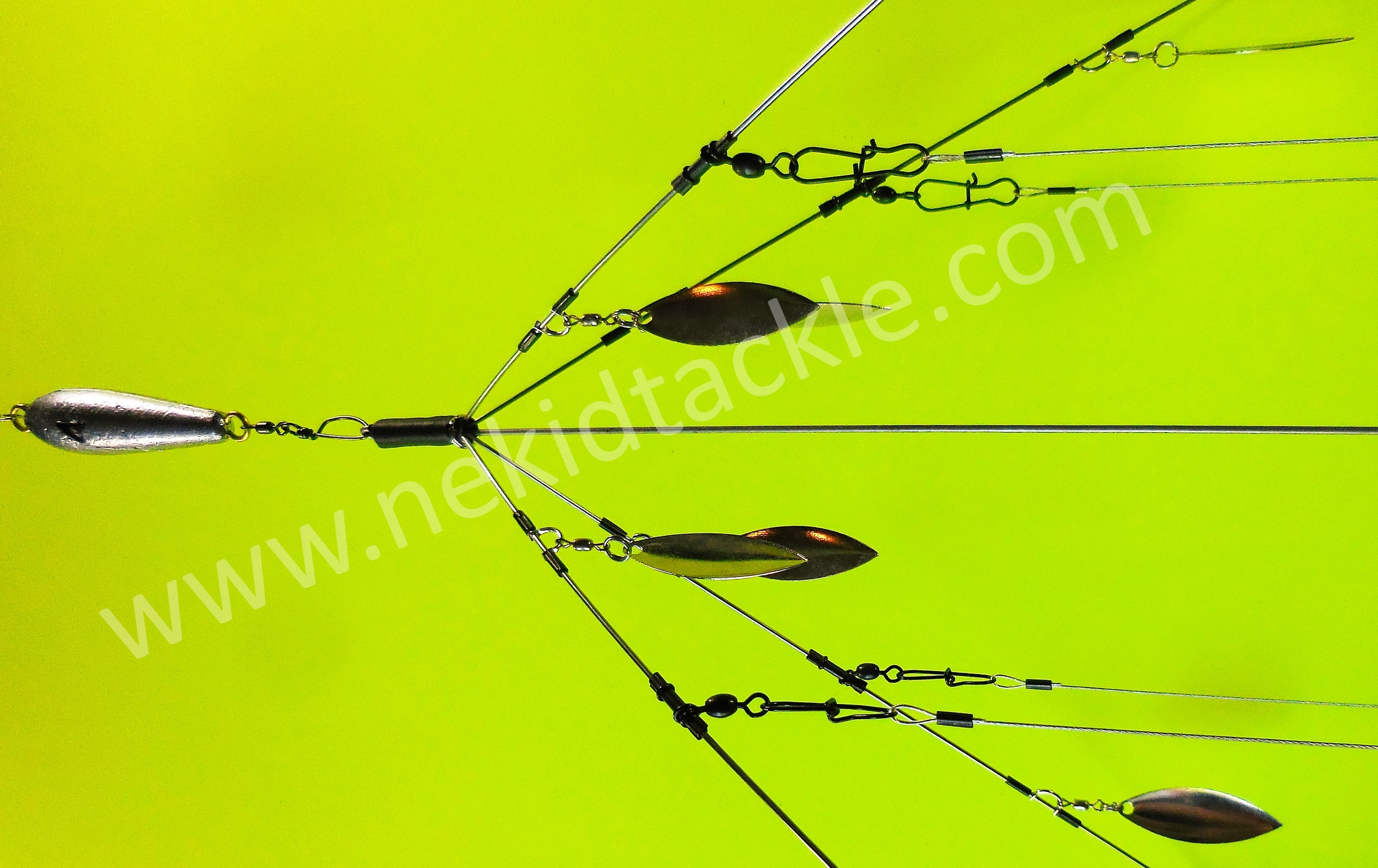 Premium Pro Striper Special - TEXOMA TRANSFORMER Edition #3.5 Willow Blade RonRig's
Premium Pro Striper Special - TEXOMA TRANSFORMER can be easily fished as an A-RIG or as an UMBRELLA RIG.
The Pro Striper Special RonRig's are manufactured with:
10 "long, .051" hardened 304 Stainless Steel wire for the 4 legs,

16" long, .062" hardened 304 Stainless Steel wire for the Center wire.

You can purchase the RonRig plus 105lb Surflon leaders (8-8", 1-14" with Coastlock Snaps).
The Kit includes the RonRig
9 - 105 lb Surflon Leaders.

10 -7/16 oz semi-nekid (white or green) Jig Heads, 3/0 Mustad 32886NP-BN Jig Hook hook with keeper.

1 -1 oz hand tied Horse semi-nekid hand tied Green Chartreuse or White Jig Head with Colorado Blade. White head jig comes with Green Chartreuse and Green comes with White Bucktail hair.

Rig Retriever - 8oz

1 - Tournament Pro Clip-On Weight Set (2, 3, 4, 5, & 6 oz)
The Ball Bearing Stainless Steel Duo-Lock Crane Swivels are rated at 120lbs.
Where possible, each Rig comes with a Compression Ring so that the RonRig can be stored in your tacklebox.
RonRig's can be fished in Fresh & Salt Water.
Proudly made in the USA!